√ ARE YOU TIRED OF DOING OTHER JOBS YOU HATE?
√ ARE YOU SICK OF NOT AUDITIONING ENOUGH?
√ ARE YOU WANTING TO EARN ENOUGH MONEY ACTING?
√ DO YOU WANT MORE CASTING DIRECTORS AND DIRECTORS TO SEE YOU FOR ROLES?
√ DO YOU DREAD WHEN IT'S TIME TO PAY YOUR RENT?
If you answered yes to any or all of the above, then CREATE will help you. Being able to answer NO to these questions isn't magic. It's something everyone can do.
Hi, I'm Angela and I created this workbook to help you CREATE the acting life of your dreams.  I see so many actors struggling with focusing on the right things. They spend unnecessary money on courses, lessons, and all sorts; wasting both time and money.
Inside this workbook (ebook format for easy access on your computer), I set out six Acts for your acting success. This workbook gives you powerful tools to systematically build towards your acting transformation, step by step. Wouldn't you love to take the guesswork out of becoming a full time working actor?!
Of course you would! Let your acting transformation begin.
♥ ACT 1:
Celebrates your current successes. Working through a series of exercises designed to flesh out your past wins and map out what you're great at, you'll identify in plain sight just how much you've already achieved and what you're brilliant at. It will give you the confidence to move forward…and to keep dreaming of those big goals!
♥ ACT 2:
Explores areas for development in your own life. You get a chance to tackle your biggest acting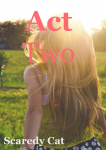 challenges head-on and make realistic plans for ways to avoid this happening again. This chapter alone creates powerful shifts in an actor's psyche.
♥ ACT 3:
Here we go deep. It is time to delve into your first thoughts and feelings behind your love of, and interest in, a career in acting. After all, you need to understand why you love it, and where that love came from in the first place. From here you will start to examine exactly what you want – be that financially, work-wise, and even how big you want your social media following to be.
♥ ACT 4: 
This is your dramatic climax, where you pen down all your passions and dreams into actionable quantifiable goals. It's the getting-down-to-business part of your journey; the nuts and bolts of your succession planning for the career you've been dreaming of. You create quantifiable plans using strategies that have proven to work for me and for my mentee's time and time again.
♥ ACT 5:
Crosses into the relationship elements of your acting career – what is your relationship to others? Let's talk through who can become part of your entourage, to help you in your journey to making your exciting new dream goals become your reality. Here you'll get ideas on exactly why these other acting people are so important on your journey to complete acting freedom.
♥ ACT 6: 
Discover how the modern world of positive psychology and wellbeing is all-encompassing and how it can work for you. It is just as important as letter writing and goal planning. You are given a chance to explore ways to create new excellent daily habits that will be life-affirming, and good for you, the actor.
♥ FINALE:
A celebration of all you have achieved by working through CREATE, and quite literally creating a new plans for a successful acting career. This is the first phase before you go out and make it happen (by the Finale, it will have already started I'm sure). And remember, you can come back to this book each and every time you need to reinvigorate your career, or change tact.