This week I have an acting exercise for anyone who wishes to participate. An acting exercise (le sigh)?! Is this gonna be hard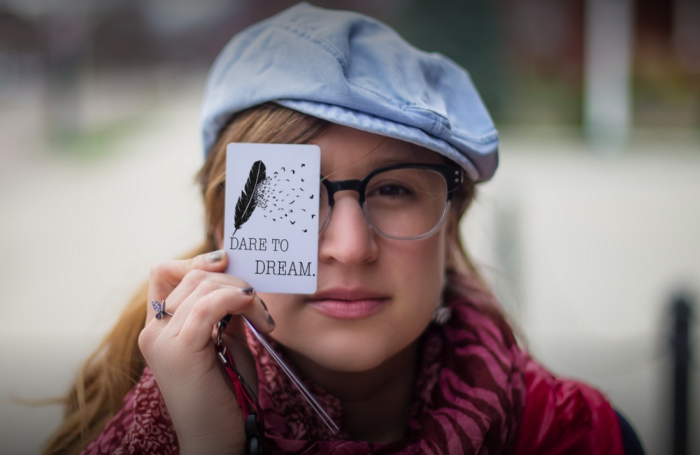 work? I think not baby puppy…this is a load of fun.
First things first. What is a dream collage? As was described in You Must Act by the late and very wise Bob Fraser (new book is called An Actor Works), a dream collage (also known as a vision board, treasure mapping and story-boarding) is the creation of a mood board or collage, made through a process of cutting out pictures, words, and sentences from magazines, books and papers, that represents what you are wanting.
The remarkable thing about these magic little pictures is they invoke a response or reaction in you that propels you forward.  It's just like art. You're affected. How can you not be? You have just created an artistic piece that captures the essence of what you want right now, that thing that you want to create for yourself in your immediate future. It has been suggested that through the process of putting together this story-board you are allowing your mind to tap into really thinking about the things you want. I like to think that it works in the same manner as The Secret suggests. The laws of attraction. Bringing to yourself what you most want through positive and deliberate thoughts about that very thing.
It is about making dream collages and how powerful they are in the creation and manifestation of our goals, be that related to acting, money, family, or even love. Basically anything that your heart wants.
I took an emotional acting hit the other day. It was disappointing to say the least. And after I licked my wounds, rather than getting down about what had gone wrong, I set about finding a way to get closer to my acting goals.  I took my dream collage from my bedroom and spent some time updating it. Armed with glue, magazines (Stylist has some great pictures and words, as does the weekly Time Out magazine), some newspapers and my existing canvas, I took to work updating my dream collage to represent what I want right now. It looks a treat. And this time I even used much more personal and specific pictures. I took it to a whole new level. It felt incredible. And I love it!
My latest canvas artwork (A small section of it is displayed above….it was difficult to photograph and it's very personal so I didn't want to share the whole thing) includes what I want right now. For example I adore the actress Berenice Marlohe from Skyfall. Her character was sassy, sexy and charismatic, and I've always wanted to be in a Bond movie (happy to play a role like that any day!) so I want to visualise that reality. Another image I used was one of my favourite television actors in London. And words included "Hollywood hasn't changed me a bit" and "Breakout Star". I included "Amour by Michael Haneke" from my Cannes Film Festival ticket – both an award winning and brilliant film, and a film festival where I would love to act in a film that is In Competition.
What happens next? You simply ensure you place it in a location where it is easily viewable to you on a frequent basis. And you want that place to be a lovely place for you (good feng shui). I wouldn't put mine behind the restroom door for example. Mine is in my bedroom in a place where is the first and last thing I see when I wake up and go to sleep. And if you are going to see it that often, you want to adore what you had created!
Anyone who has ever done this can tell you how therapeutic it is…and they may even tell you it works, even if we can't prove how. I actually landed my first TV role in Australia some years ago just a few months after I had created my first ever dream collage. So now I am a true believer.
Ever made one? Think they work? Feel free to share your B.A.B.E. thoughts below!
 Some great examples:
Link